Gutters and downspouts are silent workhorses that protect your home from decay, rot and structural compromise. Often times the homeowner will discover the need for gutters immediately during or after a rainstorm—wet basement, wet crawl space, pooled water at the outside wall of the home.
More often however, the damage caused to a home by the absence of gutters and downspouts is slow and steady erosion that happens over time. And then one day the homeowner is shocked to discover serious damage. Uncontrolled backsplash as well as pooled water slowly can cause damage to windows, walls and foundation—stained and rotted siding, damaged paint and rotted windows. In severe cases this kind of erosion can even cause structural compromise to the foundation.
Protect your gutters and the flow of water from dead leaves and unwanted debris. Call today and ask about our professional installation of the various Gutter Guards. A little gutter protection can go a long way towards saving your gutters from extra maintenance.
We spare no expense to ensure that your gutter system will endure all normal elements and function properly for many years. We utilize hidden hangers in all our gutter systems.
Our standard hidden hangers are one of the strongest hidden hangers of its type. It has been tested and has not pulled loose up to 200 pounds of pull pressure.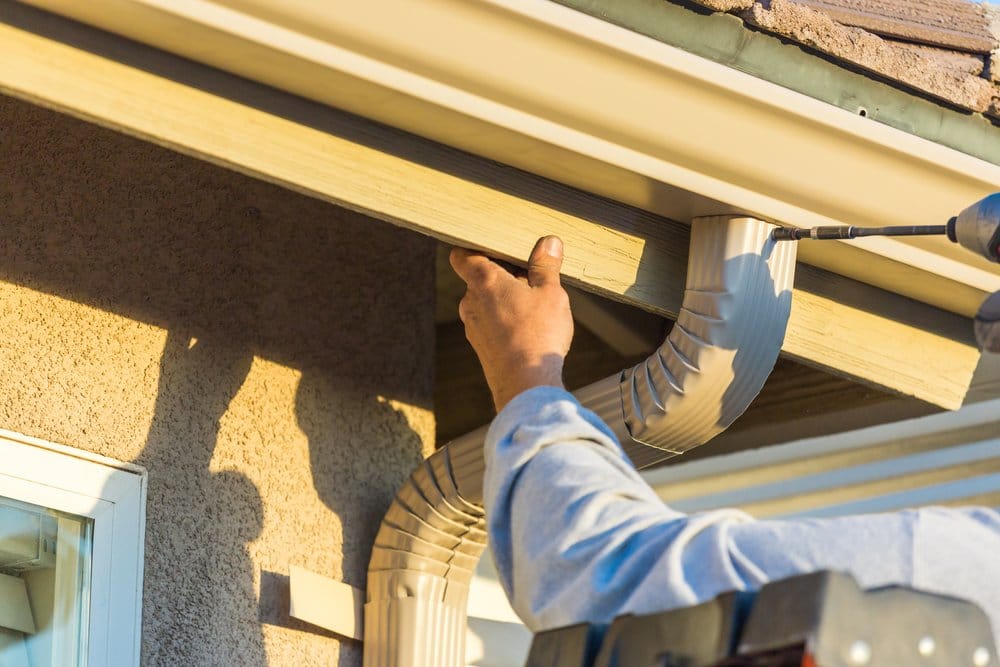 Why does my home need gutters?
Protects:
Sides of your home

Structure

Foundation

Landscape

Interior of Home

Sides of your home
Advantages:
Reduce the possibility of leaks

Eliminate unsightly seams

Baked on enamel finish never needs painting

Formed on the job for exact measurements

Protects the beauty of your home

Many colors to choose from
What are seamless gutters?
Seamless rain gutters are just as the name implies — seamless. There is no break in the gutter.
What is the difference from sectional gutters?
No seam, no leaks! This is why seamless gutters are the most popular of gutters today. The only seams are at the inside and outside corners.
Locations
2507 East Saint Patrick St.
Rapid City, SD 57703
4311 East Colorado Blvd Ste #1
Spearfish, SD 57783
712 University Ave Ste B
Hot Springs, SD 57747