According to the U.S. Department of Energy, heat loss from an inefficient window can account for 10% to 25% of your home's heating bills. If your home's heating or cooling bills increase every year, installing new windows can improve efficiency and lower bills. Replacing single-pane windows with energy efficient windows will dramatically lower heating and cooling costs.
In a study published by the National Association of Home Builders in 2007, aluminum windows are expected to last between 15 and 20 years, while wooden windows should last up to 30 years. Since they are considered more durable than wood or metal windows, vinyl and fiberglass windows may last even longer.
Replacing Your Windows & Doors Saves Energy!
One of the most important reasons to replace your home's windows is to improve energy efficiency. Compare the energy efficiency among window products by reading the labels.
Windows that have the ENERGY STAR® label have passed standard testing to prove the products meet minimum criteria for energy efficiency. ENERGY STAR®-qualified windows can help to reduce your utility bill up to 15%. In additions, ENERGY STAR®-qualified windows, doors and skylights do more than just lower energy bills, they deliver more comfort, create less condensation and protect your valuables from sun damage better than conventional clear-glass double-pane alternatives.
For more information on how window products qualify for the ENERGY STAR® label, visit their website.
Reasons why you should replace your windows
Poor window energy efficiency
Windows are faded, worn or outdated
Windows are bowed, sagging or bent, creating pockets of air infiltration
Windows leak during rainfall
Windows accumulate condensation or frost between panes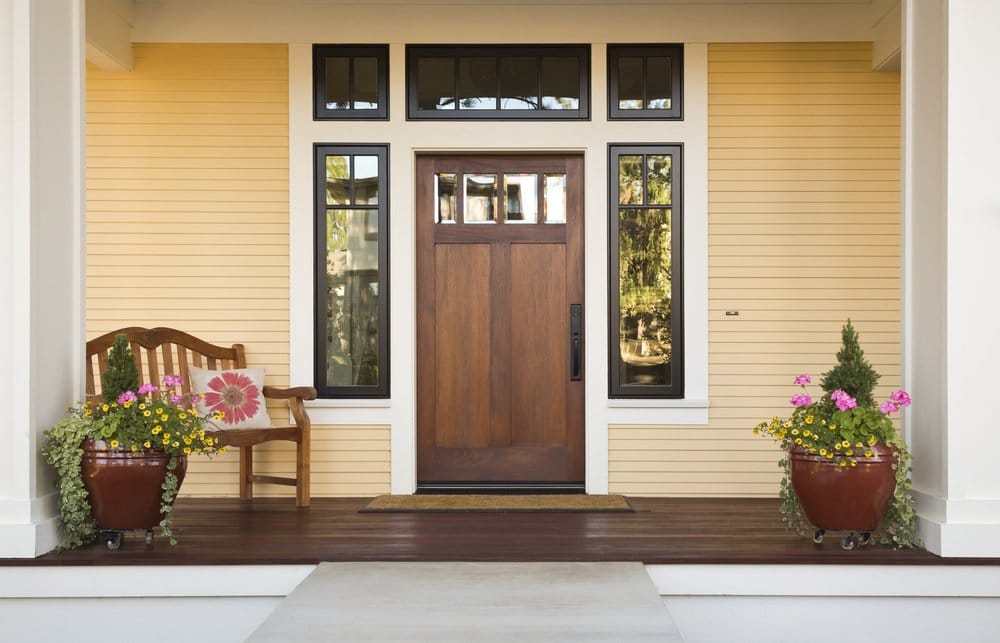 What types of windows does Black Hills Exteriors work on?
Double Hung – This is probably the most popular and easily recognizable window system in American homes. It features two sashes, panes of glass suspended in frames, that overlap slightly and move vertically in the window frame. The sashes easily move up and down due to counterweights on pulleys or springs hidden in the window frame.
Bay or Bow – These windows are typically made of a framed structure featuring windows that protrude from the exterior of a home. Popular in the late 1800s architecture, a bay or bow window can provide a few more square feet of living space to a room, creating the illusion of a much bigger space.
What window and door providers does Black Hills Exteriors work with?
We offer a wide variety of window and door selections from the top providers such as:
Pella
Marvin Windows & Doors
Andersen Windows & Doors
Jeld Wen Windows & Doors
Simonton Windows & Doors
Lincoln Windows
Does Black Hills Exteriors offer any warranties on their windows & doors?
Yes we do. We offer a 2-year warranty on workmanship for all installation projects. On top of that, we offer a full manufacturer's warranty on all windows & doors.
Location
2507 East Saint Patrick St.
Rapid City, SD 57703