Soffit and Fascia play important roles in keeping your home protected from the elements. Black Hills Exteriors offers both residential and commercial services and instillation when it comes to your soffit and fascia. Our team can evaluate the current state of your home or office and determine what we can do to fix any soffit or fascia damage.
We  offer free estimates for all services, a full manufacturer's warranty, and a 2-year warranty on workmanship for all installation projects.
Soffit & Fascia Repair Services
Our team at Black Hills Exteriors take the time to make sure your soffit and fascia are repaired correctly so that you don't need get them completely replaced. If it seems like your soffit and fascia have taken some damage, it is best to reach out to us to avoid having to get a complete replacement in the future.
Soffit & Fascia Replacement
If your soffit and fascia have been damaged to the point of no return, or you simply need a replacement, our team can help. We will be with you every step of the way to insure all your questions are answered and you get exactly what you want.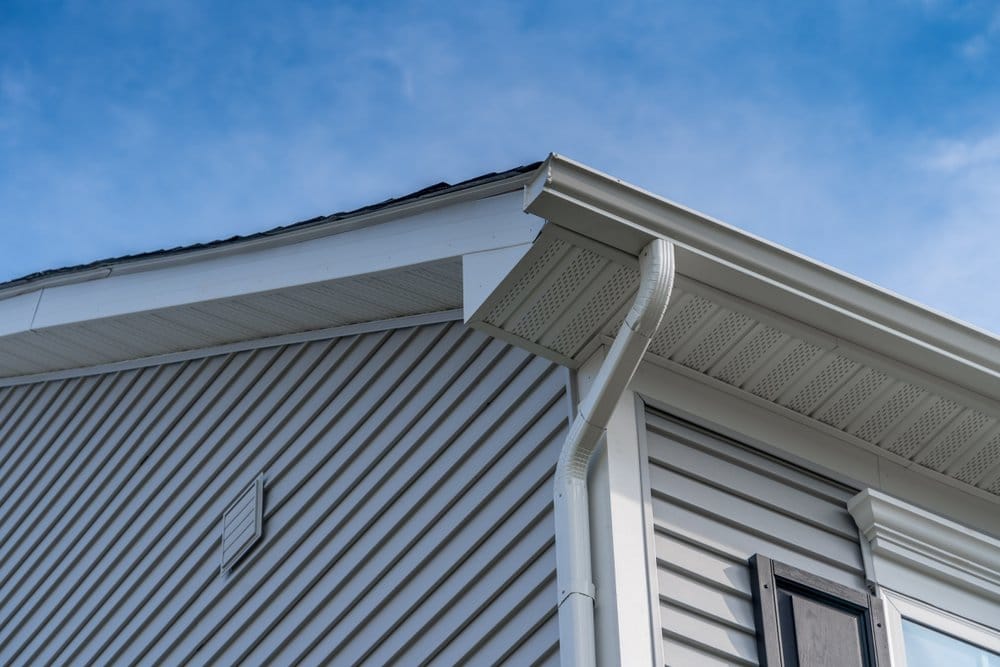 What's the difference between soffit and fascia?
Fasica is installed around the whole entire structure and is attached to the uncovered ends of rafters or to the top of exterior walls.
Soffit is desinged to be installed from the exterior wall to the fascia board. It is hidden under the eave and behind the fascia.
Does my soffit and fascia need to be repaired or replaced?
Our experts at Black Hills Exteriors will assess your buildings soffit and fascia situation and give you a quote for free. Some structures simply need to be repaired, while others need to be fully replaced. Contact us today for a no obligation free quote!
What materials are available for soffit and fascia?
There are a few different options that we provide at Black Hills Exteriors. 
Aluminum
Wood
Fiber Cement
We also have almost endless color options available. Contact us to see our available colors!
Location
2507 East Saint Patrick St.
Rapid City, SD 57703